Today, we are happy to announce the newest addition to the "Royal Family": Royal TSD (for Android) and the new update of Royal TSi (for iPhone, iPad) with iOS 7 support.
Royal TSi: What's New?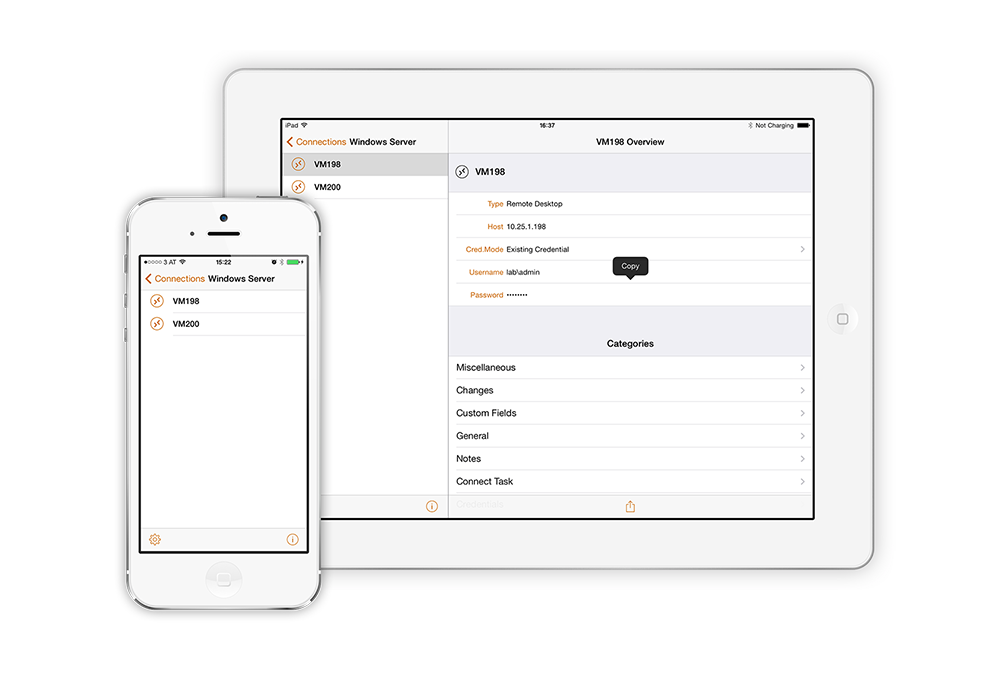 First of all, Royal TSi is still free! We massively updated the look and feel of the application when used on iOS 7. Check out the screenshots and see for yourself. As before, you can open one or more Royal TS/X documents to browse the contents of your documents and access your credentials. You can open all your web page connections in Safari and also open connections using 3rd party clients. Royal TSi is offering some built-in templates and the possibility to create custom templates which can be used to open 3rd party clients.
Here's an overview of connections and templates offered by Royal TSi:
Remote Desktop Connections
2X RDP
iTap RDP (the product is discontinued but it's still working for those who installed it)
Jump Desktop
Microsoft RDP (no automatic password submission at the moment)
PocketCloud RDP
PocketCloud RDP (incl. Gateway)
Remotix RDP
VNC Connections
iTap VNC (same as above, discontinued)
Jump Desktop
PocketCloud VNC
Remotix VNC
Terminal Connections
Prompt
vSSH (using temp. file)
vSSH (using url scheme)
Check out the Settings in Royal TSi for more information about templates and AppStore links regarding 3rd party apps. As you may know from previous versions, Royal TSi can easily be extended and tweaked to support other 3rd party clients as well by just adding new templates. Read this blog post for more information.
Royal TSD (for Android)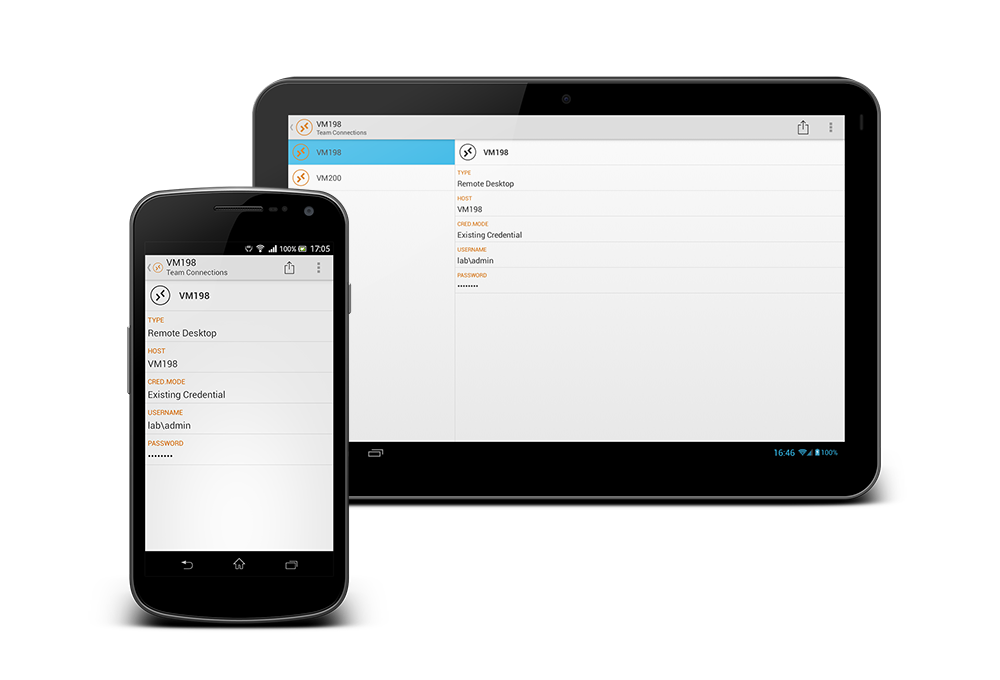 Like Royal TSi, Royal TSD (for Android) is a free app which provides the same kind of access to your Royal TS/X documents. This first version of Royal TSD allows you to open web page connections in the default browser and remote desktop connections using Microsoft RDP, iTap RDP, or any other 3rd party RDP client supporting .rdp files.
Visit our Royal TSD web site and get it on Google Play now!