We've just uploaded a new Royal TS release 2.0.4 (build #60505). This latest release includes a number of bug fixes as well as a couple of new, minor features. Read the Release Notes for more details. This is the second 2.0.4 release after just two days, this time a small glitch was fixed and the help file is included again.
New Mouse Events Setting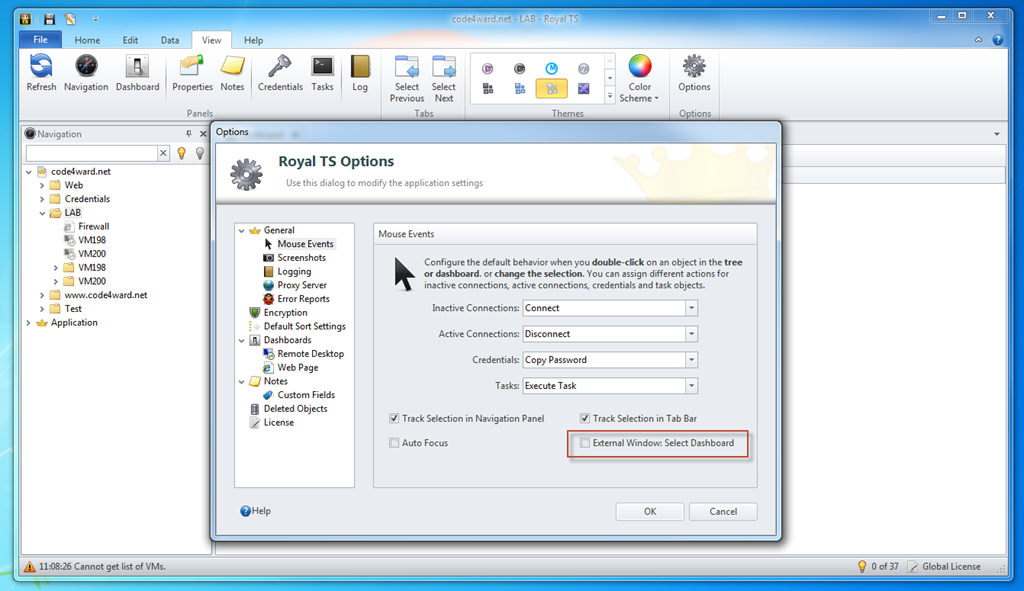 The option "External Window: Select Dashboard" lets you control the behavior of Royal TS when you select active connections in the Navigation tree. By default (if unchecked) Royal TS will always switch the the connection tab as soon as you select an active connection. Since external connections show a tab containing some helpers allowing you to re-embed or disconnect the session, you may want to jump to the Dashboard tab instead. When the above setting is checked, Royal TS will show the Dashboard tab (only if available in the tab bar!) when the connection is hosted in an external window.
New External Window System Menu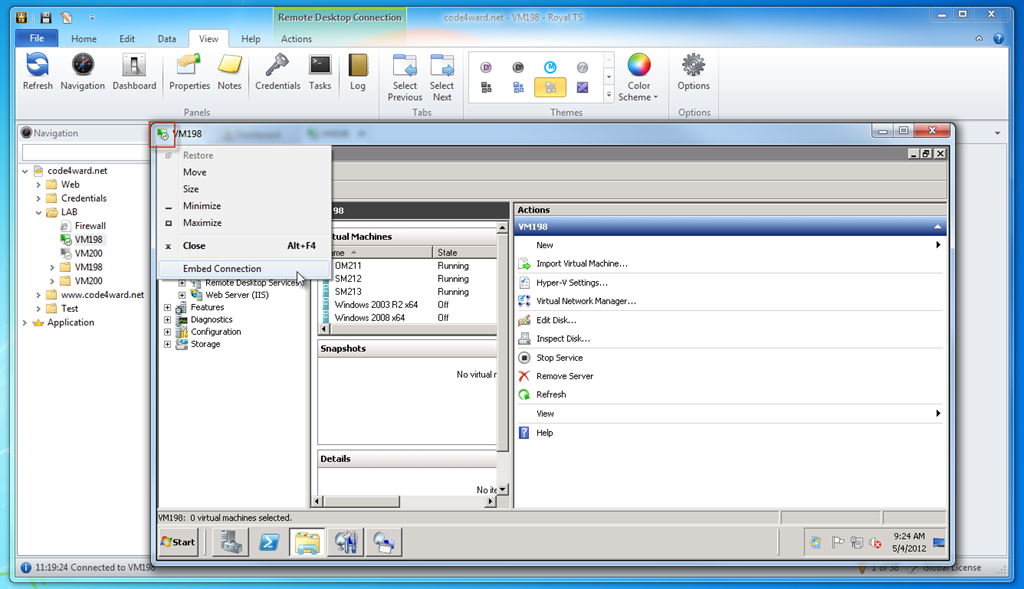 When you work with external windows, you may find the new system menu "Embed Connection" helpful. This allows you to put back your external window connection into the tab quickly and easily.
Download
To download this release, visit our Download page.