Today we are proud to announce that development of our first version of Royal TSi (for iOS) is completed and the app was submitted to the app store.
We are very enthusiastic about this release and anxiously awaiting app store approval.

Royal TSi is a free iOS app which provides access to your Royal TS documents. All your documents created with Royal TS (for Windows) or Royal TSX (for OS X) can be opened and viewed on your iPhone or iPad.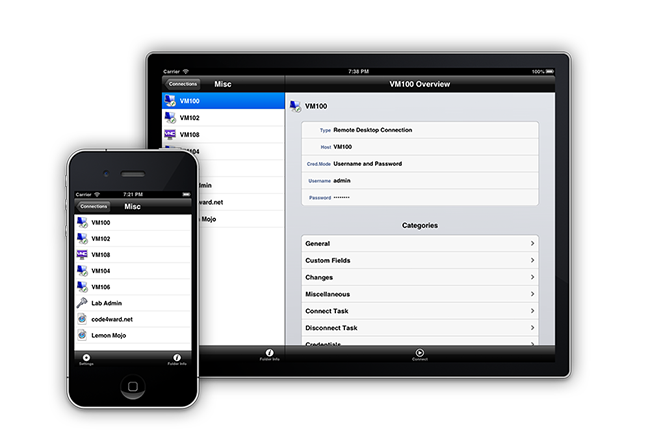 Currently, Royal TSi provides read-only access to your .rtsx files. You can open one or more documents just like you're used to from Royal TS (for Windows) or Royal TSX (for OS X). Any app that provides an "Open in…" menu, like Dropbox can be used to open documents. You can even open documents from your email attachments.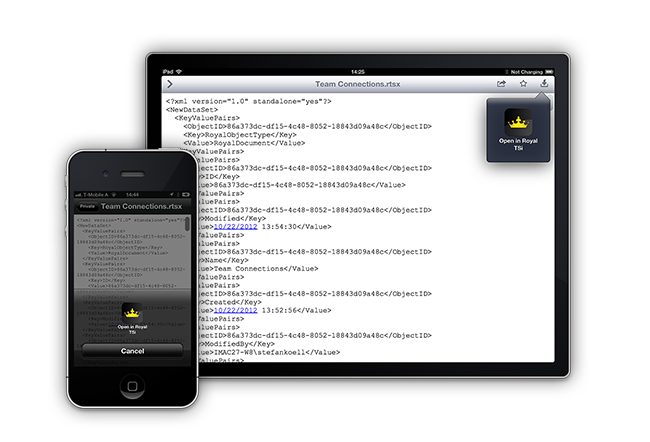 In this version, Royal TSi provides access to your objects and information, such as connections and credentials and also supports opening web pages in Safari. Remote desktop connections are supported through 3rd party applications which can handle .rdp files.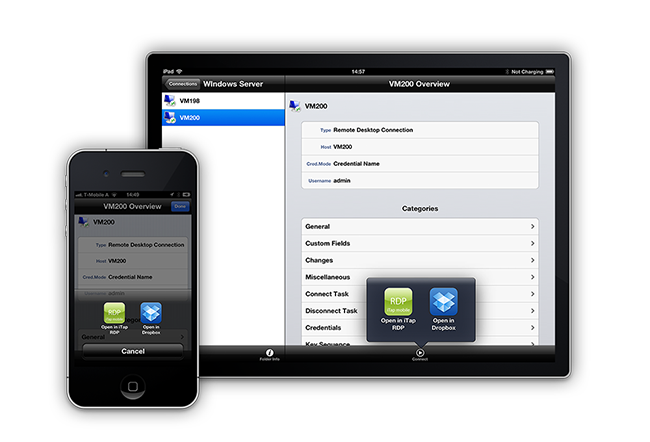 We recommend iTap RDP, as it is the best Remote Desktop client for iOS, featuring gateway support and automatic login.
Until Royal TSi is approved, we invite you to explore the Royal TSi pages. You can find some teasers, information and screenshots there.
Note, that this is just the beginning of Royal TS on iOS. We are looking forward to receiveing your feedback and will definitely continue to improve Royal TSi.
Have fun,
Felix & Stefan